The Super Visa has recently been introduced by the Canadian Government and is an option allowing parents and grandparents to visit Canadian citizens or residents. The details and differences between the Super Visa and a visitors visa will be looked at later, but what is for sure is that for this type of visa an Emergency Travel Insurance also known as Super Visa Insurance needs to be in place. After all unforeseen expenses on a trip are one thing that is likely to occur randomly to anyone traveling and thus an emergency medical travel insurance is always recommended to cover those unplanned expenses that might leave a dent in your wallet.
Difference between Visitors Visa and a Super Visa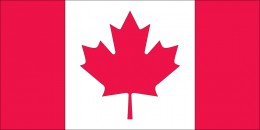 With a Visitors visa one may enter and stay in Canada for a period of up to six months after entry. Visitors requesting to stay for a longer period are requested to apply for an extension. Needless to say, this request comes at an additional cost.
With the Super Visa, this stay can now be extended to 2 years, without any request for extensions. Unlike the Vistors Visa, the Super Visa is a multi-entry visa, which means that the holder of this visa can have multiple entries for a period of up to ten years.
It is also worth noting that any permanent residence application is not affected by this Super Visa.
Requirements when applying for a super visa
As mentioned earlier, Emergency medical travel insurance is one of the mandatory things that is needed for the application of a super visa and this is why it is also called a Super Visa Insurance. The emergency plan should be purchased from a Canadian Insurance company and must cover $100000 for at least one year. It is important to note that the option for paying the premium monthly is not acceptable. The rule stipulates that for the annual plan to be considered valid then the payment has to be done in a lump sum. This valid entry must be reviewed by an officer from the port entry.
The emergency medical plan must provide cover for repatriation, provision of healthcare and hospitalization.
You must also be a Grandparent or Parent of a Canadian Citizen or a Canadian permanent Citizen to apply for the Super Visa.
Buying Your Insurance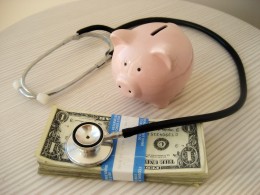 Insurance agents are considered to be the best option when it comes to purchasing your super visa insurance since they will provide you with what you need as long as you pay them for their services. The brokers have lots of experience in this business, so they are quite conversant with most of the firms offering super visa insurance; they also have the knowledge of the best and the cheapest options available in the market. Using brokers is deemed to be cheaper since one would have to pay the same rates but with the brokers less time is taken.
One of the limitations for the purchase of the insurance is that it can only be purchased from the available plans offered by Canadian insurance companies. Non-Canadian insurance companies are prohibited from making such sales or these sales are considered to be void. Maxxlife Financial Inc is one of the most trustworthy Canadian companies that offers this super visa insurance.
Why chose Maxxlife Financial Inc
Maxxlife is one of the insurance companies that Offers a 100% refund of funds if the visa application is refused. They provide a basic plan starting from as little as $711 annually as well as a comprehensive plan that starts at $1035 annually. Remember that for Super Visa application monthly payments are accepted.
Some Coverage options at Maxxlife Financial Inc
· Offers trip interruption
· Covers travel accidents with savings that can reduce the cost of premiums
· Basic plan covers all the hospitalization expenses.
Also note that one can be able to use this plan in many countries except that the Canadian government has issued warnings. The days in the number of trips to other nations is however limited due to various circumstances.
Conclusion
Those of us who have relatives in other countries know all about the aches and pains of getting visas to visit their loved ones. With the introduction of the Super Visa, Canada has made visiting your loved ones much easier and for longer periods. Lets hope other countries seek to employ same procedures and enable us to visit our relatives more often with less hassle.