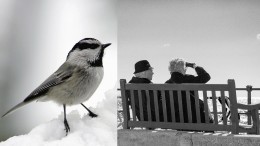 As Snowbirds fly out to warmer climates, they may face challenges and risks that they would not have to deal with back home in Canada. While on holiday or extended break Snowbirds can suddenly experience some unexpected pain or inconvenience, which would cost large amounts of money to take care of. Snowbird travel insurance will cover this excess health insurance so that Snowbird can put their mind at rest and enjoy the nice warm climate.
This article highlights the benefits of this great Canada-based travel cover as well as some interesting facts.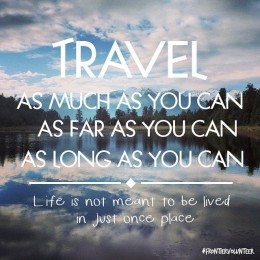 1. Long Cover Period
Nowadays the world has shrinked so much that within hours you be on a plane traveling to a warmer climate, and if you are snowbird you will be doing just that. Most healthcare covers require that you reside in your home for a period of around six months out of the 365 days and should you wish to stay longer there may be a high premium.
With a Snowbird Travel Insurance plan one does not need to worry as much about the duration of their vacation or holiday as a Snowbird Travel insurance will typically cover up to a maximum of 365 days.
2. Covers Pre-Existing Conditions
On occasions many travel insurance packages may opt not to insure you if you have a pre-existing medical condition. But at the age of 55 it is pretty normal to have some condition. With Snowbird Travel insurance, cover is provided as long as the condition is stable.
3. Emergency Medical Evacuation
Should someone require the need for Medical Evacuation with no cover, this could cost anywhere between $50,000 and $100,000. Most Snowbird Travel insurance plans are also able to cover such costs.
4. Can be purchased with or without a Deductible
Snowbird Travel insurance covers can typically be purchased with or without a deductible. A deductible is the amount or "excess" you would need to pay before your insurance starts. If for example you make a claim of $5000 and you have a deductible of $1500 than this means the insurance will pay $3500 and you will pay the remaining $1500.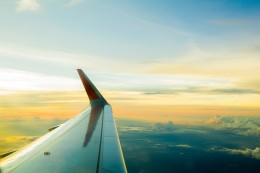 What is not covered and how to avoid having your claim denied?
An Emergency Medical travel insurance such as a Snowbird will always contain a list of exclusions and it is thus imperative to understand what is covered and what is not covered.
Typical Exclusions include:
i. Non-Stable pre-existing medical conditions
ii. Involvement in High Risk activities such as aerobatics, stunt or dangerous sport, Air Travel other that of commercial air transport
iii. Traveling to high risk countries which have advisory warnings – these could include war, terrorism, riots etc.. A list of warnings can be found at Government of Canada Department of Foreign Affairs and International Trade
iv. Pregnancy and Childbirth which would include high risk pregnancy
v. Injury or Death while under the influence of drugs, alcohol or any other intoxication.
What if I want to stay longer than planned?
Typically in order to extend your cover, you should make a request before the policy expires or before the date of your return. Unless you have any new medical condition or pending claims then the extension should be issued upon request. Should you have a new medical condition or any pending claims this will be subject to prior approval by the insurance company.
When does my coverage start?
Snowbird Insurance policies typically come in two plans, a single trip or a multi trip plan.
For single trip plans, which could include other optional benefits such as flight accident, accidental death, disbursement, rental car insurance as well as trip cancellation, the policy will typically start on the day of departure.
For multi trip annual plans, the scenario is slightly different. All single trip benefits could be included and the policy cover will typically start from the first trip departure
Family coverage?
Family coverage is typically available and will cover yourself, your wife and your dependent children. There may be restrictions to age and possibly others so it is imperative you read the terms and conditions carefully.
Will a Snowbird travel insurance cover business travel?
These plans typically include business travel but some may have added benefits for business travel that can be purchased as an option. Bare in mind that in the case you are required to travel to countries where Canada has issued a travel advisory warning you will no longer be covered. Should you need coverage in these areas, insurance brokers are normally able to arrange following a written request.
Is travel insurance mandatory?
Purchasing travel insurance is always a wise choice, whilst for countries like Ukraine and Cuba a travel insurance is mandatory. Many tour operators have also made it mandatory to have a travel insurance plan. Nowadays more and more countries are making travel insurance a mandatory requirement so always check your destination requirements.
Using a broker to buy a travel insurance?
Brokers are unbiased and are able to shop around for you to give the best choices amongst many insurance companies. When you purchase an insurance policy directly, you are only purchasing their conditions without knowing what else is in the market. Many think that using a broker will be more expensive as you need to pay a brokerage fee but this is not the case since you will pay exactly the same rate. Always make sure to seek professional advice from a reputable insurance broker.
The snowbird lifestyle is becoming increasingly popular amongst Canadians, as they seek to enjoy warmer climate elsewhere. However should you be unfortunate enough to encounter injury or illness, you may be faced with astronomical medical bills which could make a dent on the rest of your retirement plans. So if you are going to make like a bird a fly away make sure you take a travel insurance plan with you.