Few things can be as frustrating as buying something and then realizing you could have gotten it for less. Luckily, now you can easily go online, do some research and access exclusive discounts and comparison shop to help avoid feeling like you've missed a huge savings opportunity.
A bit of research and patience is necessary. We are not discussing extreme-couponing-level time spent, unless you're completely into that. Usually the best way to get the lowest price are often the deal websites that are basically shopper communities sharing the best deals they've found online.
So how to get the best online deals? Check out these tips and resources to find the best deals online:
Deal Sites are a Great Place to Start
Woot is the original daily deal (deal-w-way) site now owned by Amazon.com. In addition to main offerings, this site offers a deal tab, where uses share all products that are currently being offered by sellers at a very low price. It's very popular among worldwide shoppers. Slickdeals also has a popular community and its front page offers some of the best product sales around the Web. It has a searchable database. It mostly sways towards gadgets, so you are unlikely to see great sales on purse, dress, or cologne.
Deal sites can be very addicting, especially if you actually need something. FatWallet offers many programs that allow you to earn rewards on your purchases. Most of these programs are pretty nosy, and track user purchases and sites they're visiting. DealNews is also a good site, and the website's staff shares insight on how much of the deal you're really getting. It also points out which of the items available in sale are worth checking out.
If you don't need it right away, simply track price
If you don't want to purchase something immediately, price-tracking service can make sure you are not overpaying your purchase. Camelcamelcamel is a good website and one of the best price trackers. It tracks Amazon.com prices and also many other third-party offerings in its marketplace.
You just need to enter the desired price along with your Twitter handle or email and the website alerts you immediately when the price drops to that point. However, it's important to pick a reasonable price if you want to get some notification.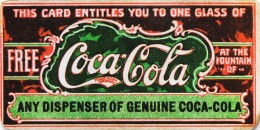 Discount Codes and Coupons are Key
There are many websites out there where you can submit codes that become huge bastions of nonworking coupons or direct links to the online retailers. You can visit Rather-Be-Shopping and BradsDeals. They're run by humans who scum some of the crap, and boast of huge databases for specific stores. Both act as a hybrid between the comparison websites and coupon only websites.
"The best available deal is usually not available on store that lists a lowest price, Brad Wilson , CEO of BradsDeals, says. The best deals have multiple layers of coupons or discounts.
For instance, he found KitchenAid mixers (an expensive accessory) for under $150 at Kohl's. however, you need to fill in lengthy chain of coupon codes and join the retailers rebate program. According to Wilson, the key to coupons is ot have the very best ones. It's really hard to tell if you have the best coupon. And retailers do not always advertise the best price.
The same store may offer a code for 12 percent off to its Facebook page, 18 percent to its email customers, but then 25 percent for users of its mobile app. Best coupon sites will surely help you filter out the good coupons from the bad.
Rather-be-shopping offers coupons that can help you get the best deal. This website is run by Kyle Jame and his wife that offers both printable coupons and discount codes. They also have a fantastic blog which is updated frequently about when to buy, and ways to save most cash. James warns you to avoid being lazy and going to retailer just because they offer you free shipping.
"They might offer you free shipping, but not the best deal", he said. Competitors may ask for shipping, but may offer you a much better price if you've the right coupon.
Deal Monitoring Browser Extensions
It's very easy to forget about deal sites for the best price. You can use browser extensions Invisible hand and PriceBlink handle this issue by suggesting you a lower price for any product you're shopping for a lower price if it finds one. There are few differences between these extensions but for the most part they are the same. Invisible hand will suggest low prices during Google search whereas PriceBlink offers mail-in rebates and coupons. You'll get best of the benefits with both these extensions.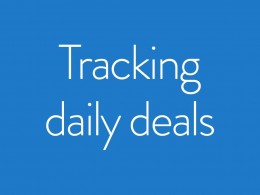 Monitor your Daily Deals
Besides coupon searches, also keep an eye on group coupon websites such as LivingSocial and Groupon. Some websites offer their best deals during holiday season and you could easily save good money by keeping a watchful eye.
You can find daily deals on website such as Woot. Some of these deals offer huge discount. You need to check it daily so that you don't miss out on anything good. To make things easier just install Woot!.
Other deal monitoring websites include:
Dealsucker.com
Slickdeals.com
Lifehacker.com
Keepa.com
Stay Organized with Wish Lists
You can easily keep track of your online shopping with a wish list, as it keeps everything nicely organized. Amazon's wishlist is a great choice as it allows you to add products outside of Amazon and you can easily organize multiple lists. Using browser extensions for Friefox, Safari and Chrome or wish list bookmarklet for other browsers, you can easily browse to any of the product page and quickly add any item to your list. When everything is organized, you can quickly compare items on your wishlist and buy the cheapest one!
Avoid High-interest Plastic
Many credit card companies and retailers reward programs offer cashback on purchases. However, be careful with such offers because if you don't pay on time, they will hit you with interest charges, which these days are mostly into double digit on most card.
Comparison shopping is the best way to go. Don't assume you are getting the best price from your favorite retailer — check their competition to make sure.
Use Llive Chat
On huge sale days such as Cyber Monday and Black Friday, it's very tough to find coupons as retailers offer discounted list prices. At this point, it is helpful to sign into your retailer's "live chat" customer support and inquire if they can help you make the purchase with special discount code.
Another way to get a better coupon is to first fill up your shopping cart and then abandon it. Retailers usually lose $2-$4 trillion each year on sales that stop at shopping cart, so they're very keep to deal with their abandonment issues, even if they're to cut prices to do that.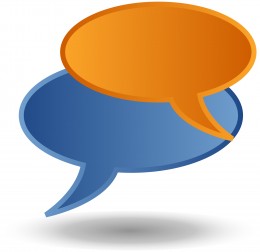 "it mostly works with high end online retailers. Place items in your car, and then on the way to payment page, simply leave. It has been found that 35 percent retailers then send an email with a discount coupon to help you finish the sale".
Summing Up
All in all, the best deals are available online and once you have resources to find them, there's nothing to stop you from making the cheapest purchases!