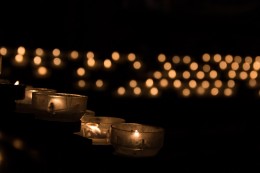 With so many funeral plans out there, choosing the right one can be a daunting task. Since the industry is fraught with cons and unscrupulous companies that don't keep their word, chances of getting value for your money may be quite low. However, if you weigh all the requisite considerations, you will find a funeral insurance cover that meets your specific needs. As such, this article explores a few tips to guide you select the right funeral plan. Continue reading to discover some tips to guide you as scout for the most suitable burial insurance cover.
Payment Terms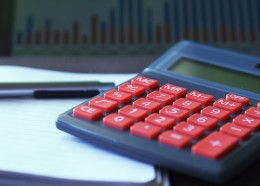 Most funeral plans are structured to be paid in terms of installments. As such, it is imperative to consider how many installments you will pay. Take into thorough consideration details such as the amount to be paid with each installment and determine whether any interest rates are charged on any delayed remittances. In the same vein, consider whether you can track any paid amounts so as to know when to stop paying. In this case, your relatives will be required to pay the outstanding amount should you die before you pay the full amount. However, you need to fully understand what happens in the event of your demise since different companies have varying provisions for this.
What the Plan Includes
Again, you should check whether the plan includes any disbursements. Disbursements are usually general costs such as the payments made to third parties such as the minister presiding over the burial ceremony, pallbearers, or the crematorium. While some of these costs are standard, some companies may count them separately, and you should therefore get this clear to avoid any eleventh-hour surprises. Since such costs may be beyond the funeral director, some insurers usually expect people arranging the funeral to make these payments at burial time. Again, think about the kind of arrangement you want for your final rite. Consider things such the coffin, pall bearers, transportation to the venue, media notices in newspapers, and flowers. Finally, you should consider how the money will be kept until your funeral. With regard to this, you should find out whether the money will be put in a trust or it will be paid into an estate. If the latter is the case, the decision might be taken into account while calculating inheritance tax. Remember that you need to get everything straight and clear so that you do not subject your loved to further problems while mourning your departure.
Choosing the right company
Whether you opt to go for the plan proposed by the funeral director or one that is stipulated in the company's policy, there are a couple of things that you should think about as you pick the right funeral insurance company. One of these questions is what would happen if your insurer goes out of business. As such, the funeral plan you go for ought to include clauses that take care of such provisions. With regard to this, go for companies that have been in business for a long time. One of the best ways to gauge the stability of a given company is to look at how the company invests its money. A company that has a sound investment scheme is bound to last long in the industry and its chances of going out of business are quite minimal. Lastly, it is essential to settle for licensed insurance firms that are part of established professional/corporate bodies. Do not go by mere words of mouth that this and that funeral insurance company is registered. Instead, you should insist until you are shown the documents that verify that the company in question is indeed registered or certified. This is the only way to avoid dealing with rogue funeral insurance providers.
Other Factors to Consider
Besides the considerations stipulated above, you should ask yourself whether you want to go for the type of burial purely designed by the funeral director or one that's offered by the insurance firm. Also, if you purchase your plan through a local company, it is essential that you ask them what will happen in the event that you move to a different locality. Consider the provisions available if the policy holder changes their mind regarding the plan and whether the plan is basic or comprehensive.